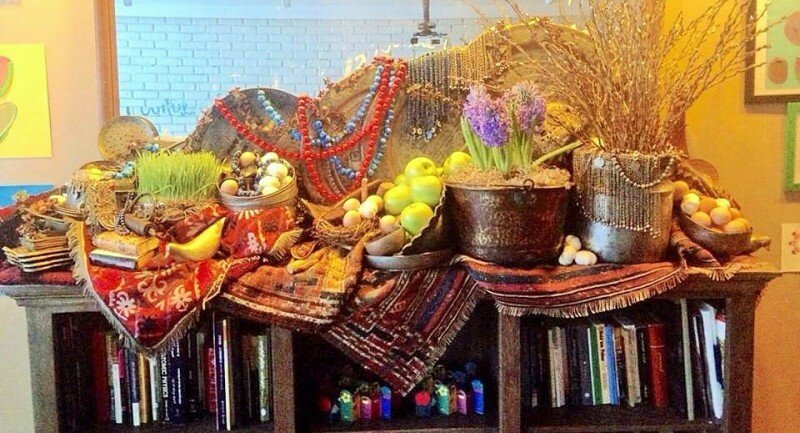 NOWRUZ MOBARAK!!… is what we will be screaming at 12:30:12 AM on March 20th, 2016 at Cafe Nadery when we countdown to Nowruz, the Iranian New Year!  "Now-" means new, and "-ruz" means day and it marks the vernal (spring) equinox.  It's time to let go of the past and welcome all the new blessings the new day brings.  This is THE celebration of the year for Iranians, so Cafe Nadery welcomes you and your loved ones to come and celebrate Nowruz with delicious, traditional dishes, drinks and, of course, lots of dancing!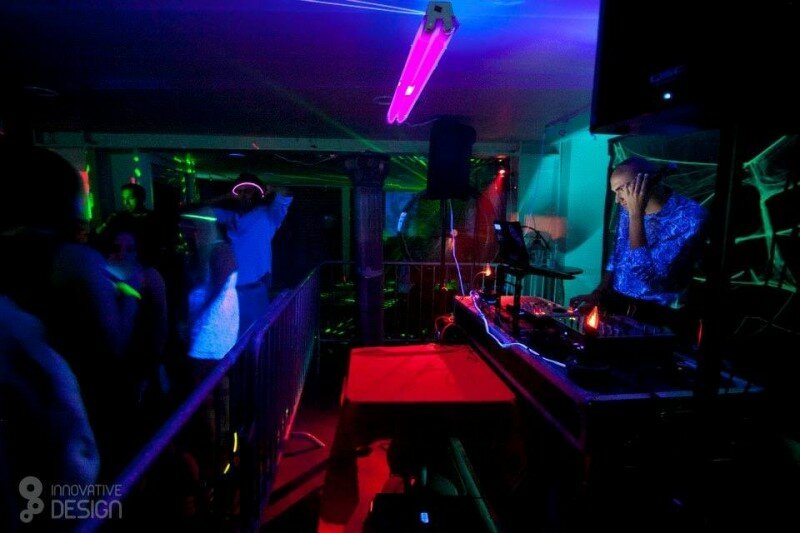 DJ Yavaran will be mixing up all the Persian beats to pump you up for the countdown to Nowruz which will be projected on a screen along with images of Tehran in Nowruz celebration and Instagram pictures of our favorite haft-sins around the world.
Check out Yavaran's (DJ Set) here to get a sample of the mix you'll be jamming to!
… and don't forget to take a selfie with our Haft-Sin!
Nowruz Prix Fixe Dinner:
APPETIZER
Ash-e-Reshteh
hearty vegetable and herb soup with reshteh noodles, kashk, fried onions and mint
or
Dolmeh Barg
stuffed grape leaves with rice, herbs and ground lamb
ENTREE
Sabzi Polo
Pan fried seasonal white fish with sabzi rice, lemon and lime
or
Reshteh Polo
Rice Noodles and lamb served with shirazi salad
or
Kuku sabzi
herb frittata with yogurt and dill rice or sangak, sabzi khordan
DESSERT
Baklava and tea
$38/person
bubbly +9
نوروز، زمانی برای کنار گذاشتن آنچه گذشته و آغاز آنچه پیش روست

در پی شمارش معکوس – این " نوروز مبارک "   است که ما در ساعت ۱۲ ، ۳۰ دقیقه ، ۱۲ ثانیه پس از نیمه شب شنبه ۲۰ مارس بمناسبت آغاز سال نو ایرانی در کافه نادری فریاد خواهیم کشید و بدین سان بهاری نو و سالی نو رادر کنار هم آغاز خواهیم کرد
  کافه نادری مقدم شما و عزیزانتان را گرامی میدارد تا به اتفاق هم در جوی مملواز جش ، سرور و شادی بهمراه غذاهای سنتی و خوشمزه و نوای آهنگین و طرب انگیز ایرانی به رقص و پایکوبی بپردازیم 
منوی خاصی برای آنشب در نظر گرفته شده که به انتخاب شما سرو خواهد شد.  آغاز سرو شام از ساعت ۶ عصر جمعه ۱۹ مارس ۲۰۱۶ خواهد بود و دی جی یاوران  از ساعت ۱۰ شب تا یک و نیم بامداد با پخش  آهنگهای شاد ایرانی در خدمت شما خواهد بود تا با پایکوبی آخرین ساعات سال  کهنه و آغاز سال ۱۳۹۵ خورشیدی  را جشن بگیریم.   
در طول شب تصاویری از تهران ، که  بمناسبت آغاز بهار رختی نو بتن میکند ، بنمایش  گذاشته خواهد شد .   ما  نیز امیدواریم که شما با انتشار عکسهایی از خود در کنار هفت سین کافه نادری جشن ما را در شبکه های اجتماعی با جهانیان قسمت کنید
فهرست شام
پیش غذا :  اش رشته   یا   دلمه برگ مو
 غذای اصلی :  سبزی پلوبا ماهی    یا   رشته پلوو گوشت گوساله   یا   کوکو سبزی با شوید پلو یا نان و سبزی خوردن
دسر :  باقلوا و چای
   قیمت :  نفری ۳۸ دلار
  شامپاین  ومنوی محدود دیگری نیز جهت ابتیاع موجود خواهد بود.   به امید دیدار
Prix Fixe only.  (but ask for a 'secret' munchies menu if you're still hungry)
Reservations are recommended.
DJ Yavaran starts at 10PM and ends at 1:30AM
Eat, Drink, Dance and be Merry all through the night and into Nowruz at Cafe Nadery!